Dark granite kitchen worktop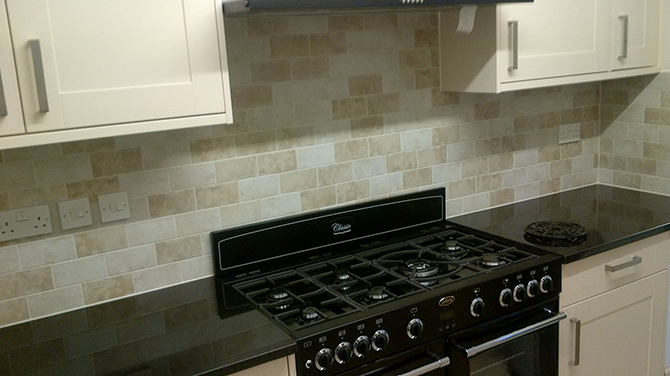 Professionially fitted dark granite kitchen worktop surface.
Of course, granite is the natural choice for kitchen worktops but is also the perfect choice for many other rooms and exteriors in your home. Installation ideas include kitchens, bathrooms, shower rooms, flooring, swimming pools, hearths and other bespoke items.
In this project we were asked to design plush fitting dark granite work tops to fit in and around a dark cooker. This worktop fits in really well with the design of the kitchen and the tiles. The light cupboards and the dark surface with the silver handles match well together.
We do lots of surfaces such as island worktops, table tops, work tops around the house, bathroom worktops and kitchen work tops.
Friendly and reliable team of installers
Extensive, Honiton based granite showroom
Designs tailored to suit your living space
Latest Projects
Transform your kitchen and add value to your property with a bespoke granite worktop installation. Here at Granite That Works, our friendly and professional team of installers can reface your existing worktop, replace tired cabinet doors and offer you the very best solution for your project.